YOUR EVENT
Let your guests be amazed at your next event!
With our unique iris photography, your event is guaranteed to be an unforgettable highlight.
Whether it's a corporate celebration, customer incentive, or wedding - our photographers create breathtaking images that will impress your guests.

UNFORGETTABLE MEMORIES WITH IRIS PHOTO.ART
Every guest receives their personal IRIS PHOTO as a keepsake, available in various formats such as digital files, elegant thank-you cards, or high-quality prints with or without a company logo. This will ensure that your event is remembered for a long time.
Discover our flexible packages now and make your event an unforgettable experience for all guests.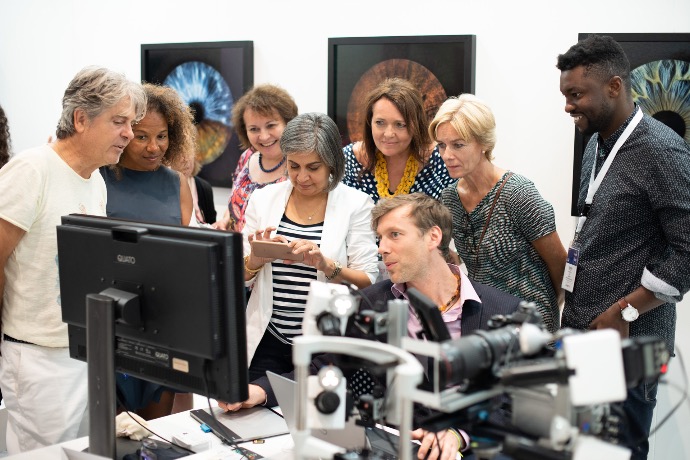 OUR PRICES
Our prices for iris photography at events vary depending on the package. We can photograph approximately 15 people per camera per hour. Additionally, we have a person on-site who collects visitor data. If you wish to have prints on-site, a retoucher will also be involved.
Each person we photograph will receive a digital file sent via email. If you wish to have prints on-site, there will be an additional fee of €20 per print.
We offer three basic packages primarily targeting group sizes - starting at 2000€ for 30 persons.
Please contact us for a custom offer.